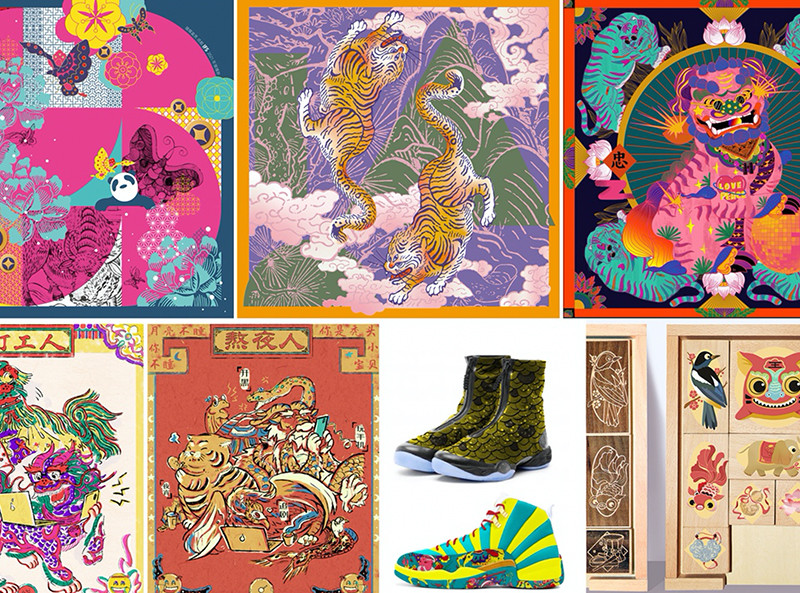 指导老师
蔡端懿, 四川大学艺术学院讲师、西南民族民间设计研究中心负责人
许亮,四川大学艺术学院设计与媒体艺术系主任、副教授

协同导师
张居悦,四川省青联委员、羌绣州级代表性传承人
何春,意大利RATTI公司唯一华人设计师、图案设计师
工作坊课题说明
羌绣是四川等地羌民族在生活实践中所创造的富于民族特色的传统刺绣艺术,历史悠久,于2008年列入我国国家级非物质文化遗产名录、2018年入选国家传统工艺振兴目录。羌绣图案寓意深刻,色彩明快,兼具美观与实用功能,反映出羌族民众的造物智慧与美好生活憧憬。作为设计师,我们将通过发掘羌民族文化,研究羌绣的技艺特征与视觉语言,结合当下审美文化与生活需求进行图案设计创新,并以时尚产品与数码媒介为载体探索其转化与应用途径,以设计为媒连接民族与世界、传统与时尚,为多元审美文化贡献力量;同时,通过视觉设计方法带动羌文化中"万物有灵"的自然观念融入当下生活方式,响应"人与自然生命共同体"构建。
课题导师此前曾与设计专业同学、年画传承人一同经由设计研究和实践输出年画设计创新作品并受到良好社会反馈,有一定研究基础和设计方法论依据,相信通过同学们的积极参与和创意,我们能够帮助更多优秀传统文化元素在更深远的时空中持续焕发活力、为本土原创设计注入更多文化魅力。
产出结果
羌绣图案创新、时尚产品设计/互动小程序原型、宣传视频
指导计划
现场即兴直播间并且第一次与学生见面(0911-0912)
调研阶段(0916-0919)
-任务布置(收集案例、查阅归纳文献)
-初步梳理草案
例如:
-传统图案的时尚设计与转化案例有哪些?
-羌绣的时尚设计与转化案例有哪些?
-这些设计有什么可取思路/方法及问题?
草案设计(0920-0922)
-羌绣图案创新设计的重点和难点是什么?
-草案设计在有限时间内是否具备可行性?
-草案设计是否具备应用及传播价值?
深化设计(0924-0928)
-完善图案设计创新方案
-制作产品应用或服务的设计方案
-制作相关宣传视频
最终成果提交(0929-0930)
-提交小组最终设计成果PPT与视频
参考案例
羌绣90后美女回到大山,改变了60多个家庭的命运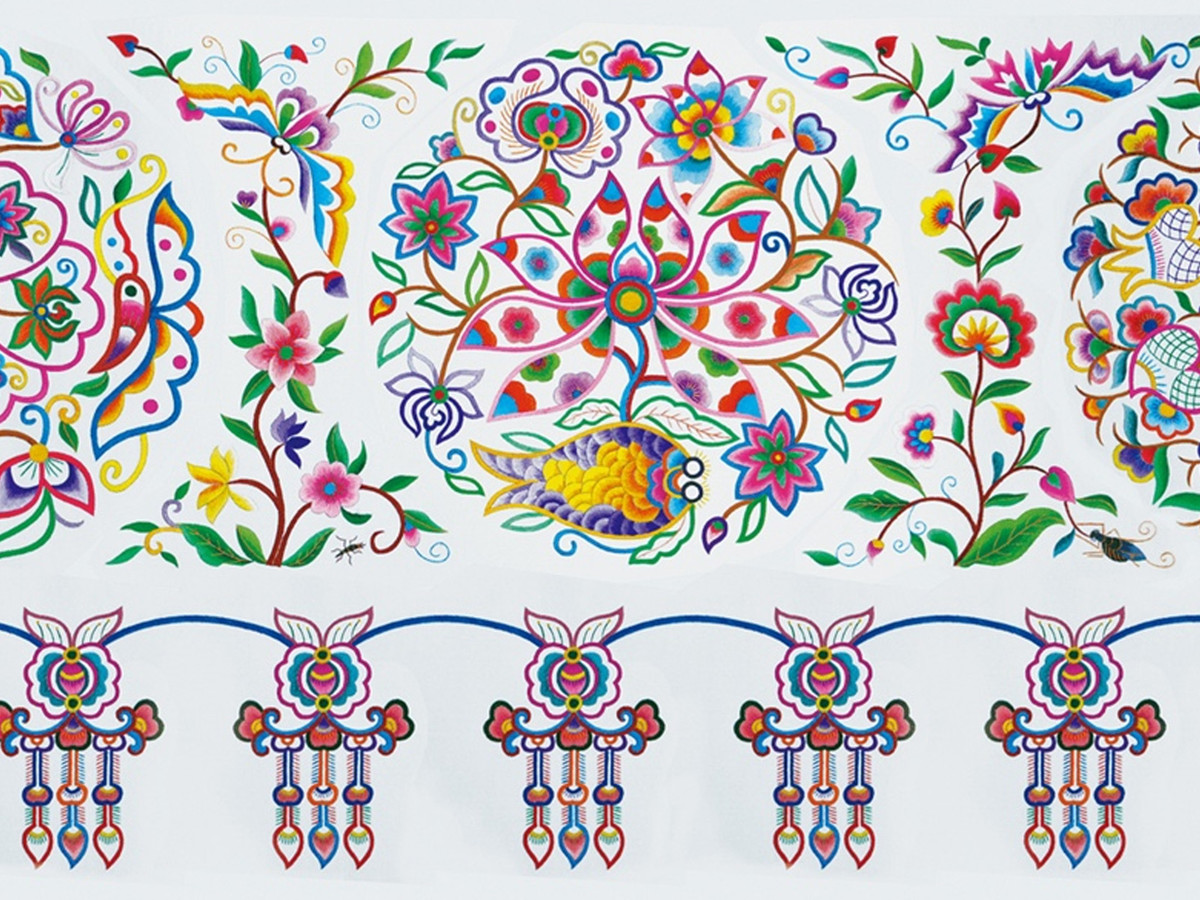 Tutor
Cai Duanyi
Lecturer of Art College of Sichuan University, director of Southwest National Folk Design Research Center
Xu Liang
Associate Professor, Dean, Department of Design and Media Art, School of Art, Sichuan University

Co-tutor
Zhang Juyue
Member of Sichuan Youth Federation, representative inheritor of Qiang Embroidery at the prefecture level
He Chun
Italian RATTI is the only Chinese designer and pattern designer
Keywords
Qiang Embroidery, Ethnic Culture, Pattern Design, Fashion Lifestyle
Professional direction
Qiang Embroidery Pattern Innovation, Fashion Product Design, Interactive Mini Program Prototype, Promotional Video
Topic Description
Qiang embroidery is a traditional embroidery art with ethnic characteristics created by the Qiang people in Sichuan and other places in China. It has a long history. It was listed in the national Intangible Cultural Heritage List in 2008 and was selected into the National Traditional Craft Revitalization Catalog in 2018. The Qiang embroidery patterns have profound meanings and bright colors. They are both beautiful and practical, reflecting the creativity wisdom of the Qiang people and their longing for a better life. As designers, we will explore the Qiang national culture, study the craft characteristics and visual language of the Qiang embroidery, combined with the current aesthetic culture and life needs to carry out pattern design innovation, and take fashion products or digital media as a carrier to explore its transformation and application methods. The design serves as a medium to connect with the nation and the world, tradition and fashion, and make contributions to the pluralistic aesthetic culture; At the same time, through the visual design method, the natural concept of "animism" in Qiang culture is integrated into the current lifestyle, responding to the construction of "human and natural life community".
The tutor of the project had previously worked with students majoring in design and inheritors of New Year pictures to export innovative works of New Year pictures design through design research and practice and received good social feedback. He has a certain research foundation and design methodology basis. I believe that through the active participation and creativity of students, we can help more excellent traditional cultural elements continue to rejuvenate in a more far-reaching space and time, and inject more cultural charm into the local original designs.
Output results
Interactive Mini Program/H5 Prototype, Concept Video
References
Qiang embroidery 90-year-old beauty returned to the mountains and changed the fate of more than 60 families

本站的部分案例配图来源于网络,由于溯源困难无法取得所有案例的图片授权,在此对原图片拥有者表示歉意!我们不会贩卖案例图片获取任何利益,如侵犯到您的权益,请与我们联系!
On this website, we used some images from the internet. We didn't manage to get permission from all the owners due to communication channels. We apologise to the owners of the pictures. These images were never used in any profitable way. Please contact us if you need to removed the images!