指导老师
杨叶秋,米兰理工大学设计学院博士研究生、伦敦密德萨斯大学访问学者

协同导师
崔咏梅,上海立达学院艺术设计学院助理教授,米兰理工大学室内与空间设计专业硕士
陈宇轩,英国格拉斯哥艺术学院创新与服务设计硕士,江南大学工业设计学士
程楚涵,西安建筑科技大学建筑学硕士,米兰理工大学产品服务系统设计硕士
楼振罡,米兰理工大学产品服务设计体系专业硕士
刘帅,南昌大学优秀毕业生,米兰理工大学设计与工程硕士研究生
李天翼,米兰理工大学产品服务系统设计硕士研究生
钟泓妃,米兰理工大学景观建筑与陆地景观遗产硕士
工作坊课题说明
2019年末爆发的新冠疫情改变了全球卫生安全、世界经济和国际合作,更改变了我们每个人的生活方式和居住环境。在经历了疫情后,人们对"居住社区"也有了新的概念。除了人们对室内居住空间需求的变化外,对社区生活及周边配套设施要求也值得关注。"15分钟生活圈"成为的热门概念,寓意一种崭新"城市乌托邦"的意愿。
"15分钟生活圈"是一个都市规划概念,其目标是让城市社区的居民都可以在步行或脚踏车路程可及的范围内,可以满足食衣住行育乐等,大部分日常所需的服务。此概念首先是由法裔哥伦比亚学者Carlos Moreno在2016年所提出,之后又由巴黎市长安妮·伊达尔戈所推广。此概念可被描述为"回归本地生活方式"。
本次工作坊的愿景就是思考后疫情时代的背景下如何定义健康、安全的美好人居环境空间,设计的对象就是基于每个人身边的15分钟环境空间。我们将基于"设计四秩序"的(符号-物体-行动-想法)模型来思考人居环境的系统性解决方案。区别于传统教学的设计"结果导向型"的教学方式,我们更强调设计"思维系统性"的训练。在整个设计过程中以"双钻模型"(发现-定义-发展-交付)作为导向,更多训练同学们的以人为本的、系统的、协同的和可视化的"设计思维"。
指导计划
现场即兴直播间并且第一次与学生见面(0911-0912)
调研阶段(0916-0919)
-任务布置
-文献研究。设计四秩序相关文献。
-案例研究。15分钟生活圈的设计案例。
草案设计(0920-0922)
-头脑风暴。基于四秩序的矩阵的逻辑来思考未来居住环境的设想。
-推导原型。基于头脑风暴结果进行逻辑梳理并原型设计。
中期检查(0923)
-按照规范提交PPT与视频
-第一次原型讨论和改善
深化设计(0924-0928)
-深入设计原型到方案
-制作相关宣传视频
-制作h5交互
最终成果提交(0929-0930)
-提交小组最终设计成果PPT、视频、h5
最终答辩(1002)
-按照规范汇报PPT、视频、h5交互
指导时间
0918、线上会议、20:00-20:30(30分钟)
0920、线上会议、20:00-20:30(30分钟)
0924、线上会议、20:00-20:30(30分钟)
其他非固定指导时间将透过微信通知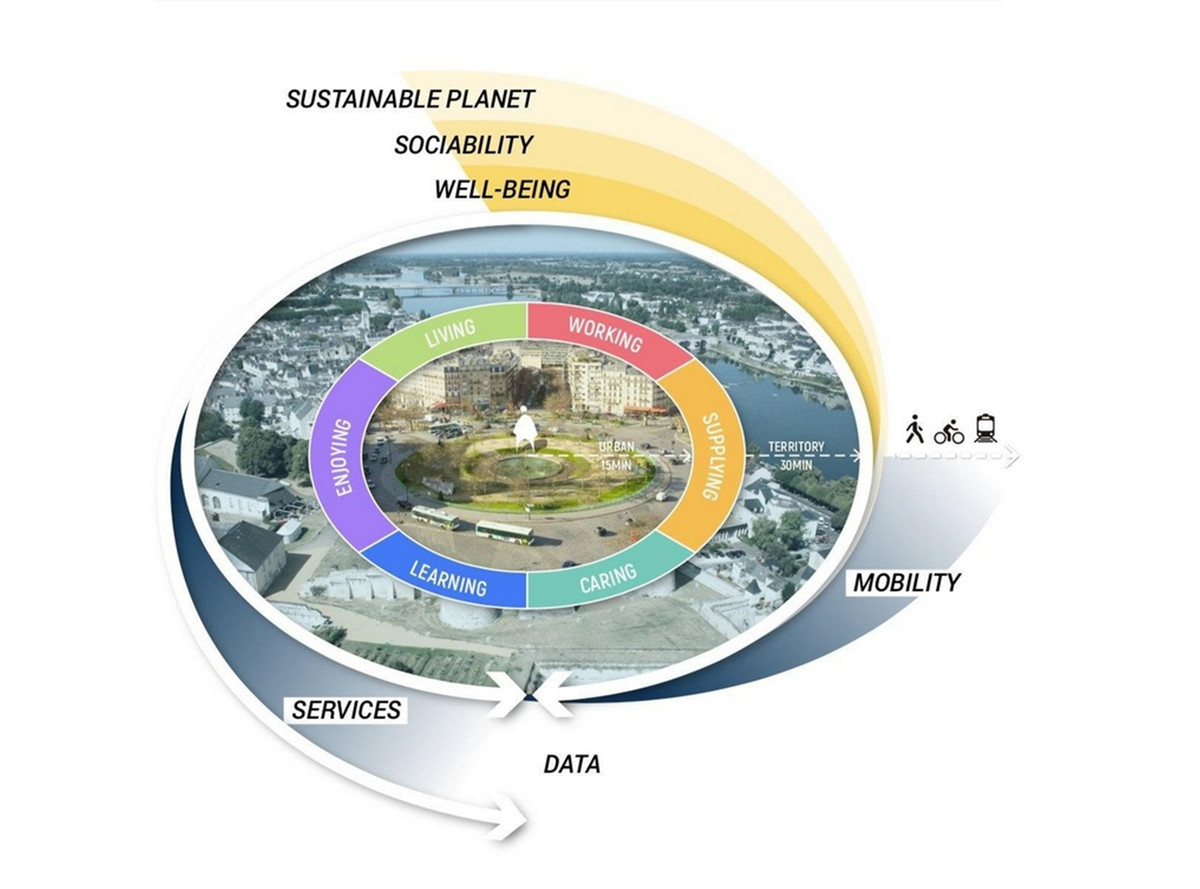 Tutor
Yang Yeqiu
PhD candidate at the School of Design, Politecnico di Milano
visiting scholar at Middlesex University, London

Co-tutor
Cui Yongmei
Assistant Professor of Art and Design, Shanghai Lida University, Master of Interior and Spatial Design, Politecnico di Milano
Chen Yuxuan
Master of Innovation and Service Design, Glasgow School of Art, UK. Bachelor of Industrial Design, Jiangnan University
Cheng ChuHan
Master of Architecture, Xi'an University of Architecture and Technolog. Master of Product Service System Design, Politecnico di Milano.
Lou Zhengang
Master of Product Service Design System
Liu Shuai
Excellent graduate of Nanchang University, Master of Design and Engineering, Politecnico di Milano
Li Tianyi
Master student of Product Service System Design, Politecnico di Milano, Marketing Designer of ByteDance
Zhong Hongfei
Master of Landscape Architecture and Land Landscape Heritage, Politecnico di Milano
Keywords
Post-epidemic, Living environment, Design thinking, Space, Service
Professional direction
Environmental design, Service design, Interaction design, industrial design
Topic Description
The COVID-19 outbreak at the end of 2019 has changed global health security, the world economy and international cooperation, as well as the lifestyle and residential environment of each of us. After experiencing the epidemic, people also have a new concept of "residential community". In addition to the changes in people's demand for indoor living space, the requirements for community life and surrounding facilities also deserve attention. "15-minute living circle" has become a popular concept, signifying the will of a new "urban utopia".
The "15-minute living circle" is an urban planning concept. Its goal is to enable residents of urban communities to have access to most of their daily needs, including food, clothing, housing, transportation and entertainment, within walking or biking distance. This concept was first proposed by Carlos Moreno, a French-Colombian scholar, in 2016, and then promoted by Anne Hidalgo, mayor of Paris. This concept can be described as "returning to the local way of life".
The vision of this workshop is to think about how to define a healthy, safe and beautiful residential space in the post-epidemic era. The design object is based on the 15-minute environmental space around everyone. We will think about the systematic solution of human settlement environment based on the model of "Four Orders of Design" (symbol-object-action-idea). Different from the traditional teaching method of "result oriented" design, we emphasize the training of "systematic thinking" in design. Throughout the design process, the "Double Diamond Model" (Discover-Define-Develop-Deliver) is used as a guide to train students to develop a human-centered, systematic, collaborative and visualized "design thinking".
Output results
design strategy prototype, promotional video, H5 interaction
本站的部分案例配图来源于网络,由于溯源困难无法取得所有案例的图片授权,在此对原图片拥有者表示歉意!我们不会贩卖案例图片获取任何利益,如侵犯到您的权益,请与我们联系!
On this website, we used some images from the internet. We didn't manage to get permission from all the owners due to communication channels. We apologise to the owners of the pictures. These images were never used in any profitable way. Please contact us if you need to removed the images!