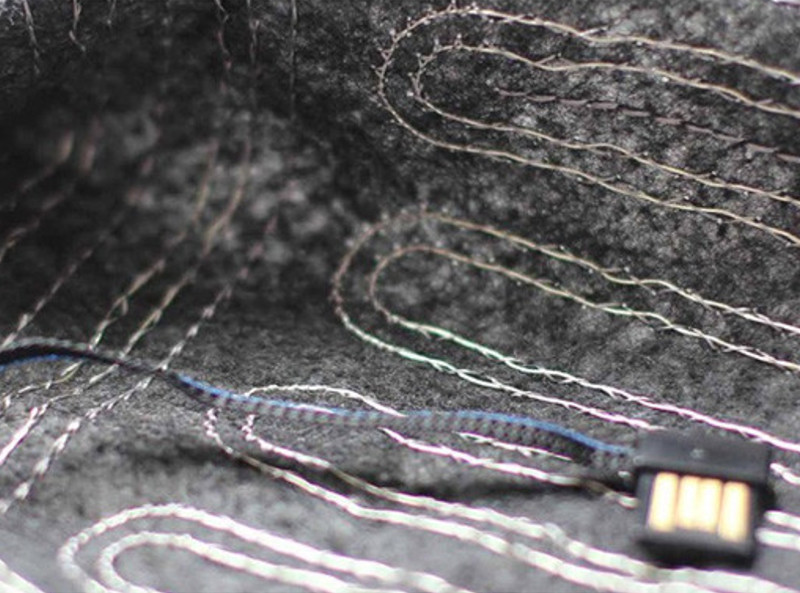 Tutor
Park, Jisun
Special Professor of Sangmyung University Korea

Keywords
Human Body, Smart Textiles, Wearable Devices, Artificial Intelligence, Mechanical, Electronic, Chemical, Biological, Digital, Conductive, Sensor, High-tech, Robotic
Professional direction
Product design, Fashion and Textile design, Service design
Topic Description
Smart textiles are becoming more integrated with service ecosystems and extended material properties are intangible such as data use and change of functionality over the decade. Textiles are basically human-friendly, flexible and have various applicability to the human body and environment. The global textile market size was projected at USD 1000.3billion in 2020 and is expected to expand at a compound annual growth rate(CAGR) of 4.4% from 2021 to 2028. Smart textiles can be the third skin as functional elements for environmental protection, data sensor, robotic, renewable energy, conductive electricity, temperature control, digital fabric-fiber etc. in broad ways of application. Therefore, the development of wearable and smart textiles will be crucial and integrated solution under complex problems in human's future digital life.
Output results
Prototypes of wearable and smart textile devices, Video of service design concept ideas
Schedule
Research Phase (0916-0919)
-Share Documents
-Assignment of Tasks (collecting cases, reviewing and organising documents)
-Review the draft
E.g:
-What is wearable and smart textiles?
-What is the function and application areas? What are the relevant documents? .
-Are there any design cases ?
- Are there any problems with those designs?
Draft design (0920-0922)
-What are the three difficulties in design ideas?
-Does the draft design have any communication value?
Mid-term Review (0923)
-Report PPT and video according to the guidance
Finalise the Design (0924-0928)
-Design plans for product-making or services
-Produce related promotional videos
Final Defense (0929)
-Report PPT and video according to the guidance
References What will people wear in the future? | The Economist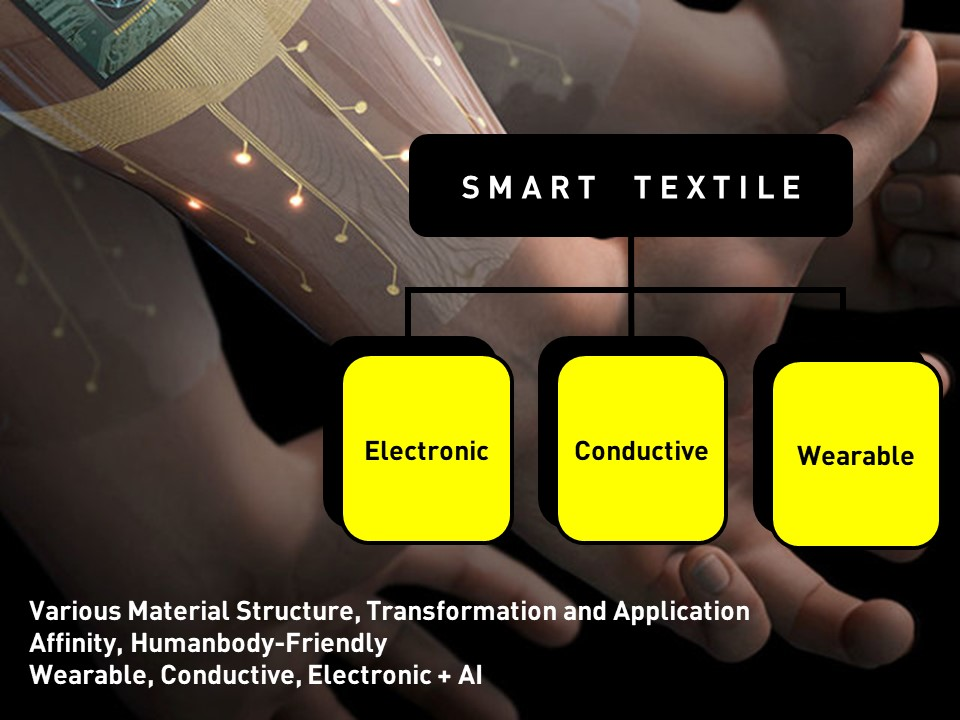 指导老师
Park, Jisun,韩国祥明大学公共设计中心特聘教授

关键词
人体、智能纺织品、可穿戴设备、人工智能、机械、电子、化学、生物、数字、导电、传感器、高科技、机器人
工作坊课题说明
智能纺织品与服务生态系统的整合程度越来越高,并且以数据—这一无形材料扩展进行功能上的延伸。纺织品本质上是人性化的、灵活的,对人体和环境具有多种适用性。 2020 年全球纺织品市场规模预计为 10003 亿美元,并且预计 2021 年至 2028 年将以 4.4% 的复合年增长率(CAGR)增长。智能纺织品可以成为人的第三层皮肤,在环境保护,数据传感器、机器人、可再生能源、导电、温度控制、数字织物纤维等领域应用广泛。因此,可穿戴的智能纺织品的发展将是人类未来复杂的数字生活的关键和综合解决方案。

本站的部分案例配图来源于网络,由于溯源困难无法取得所有案例的图片授权,在此对原图片拥有者表示歉意!我们不会贩卖案例图片获取任何利益,如侵犯到您的权益,请与我们联系!
On this website, we used some images from the internet. We didn't manage to get permission from all the owners due to communication channels. We apologise to the owners of the pictures. These images were never used in any profitable way. Please contact us if you need to removed the images!