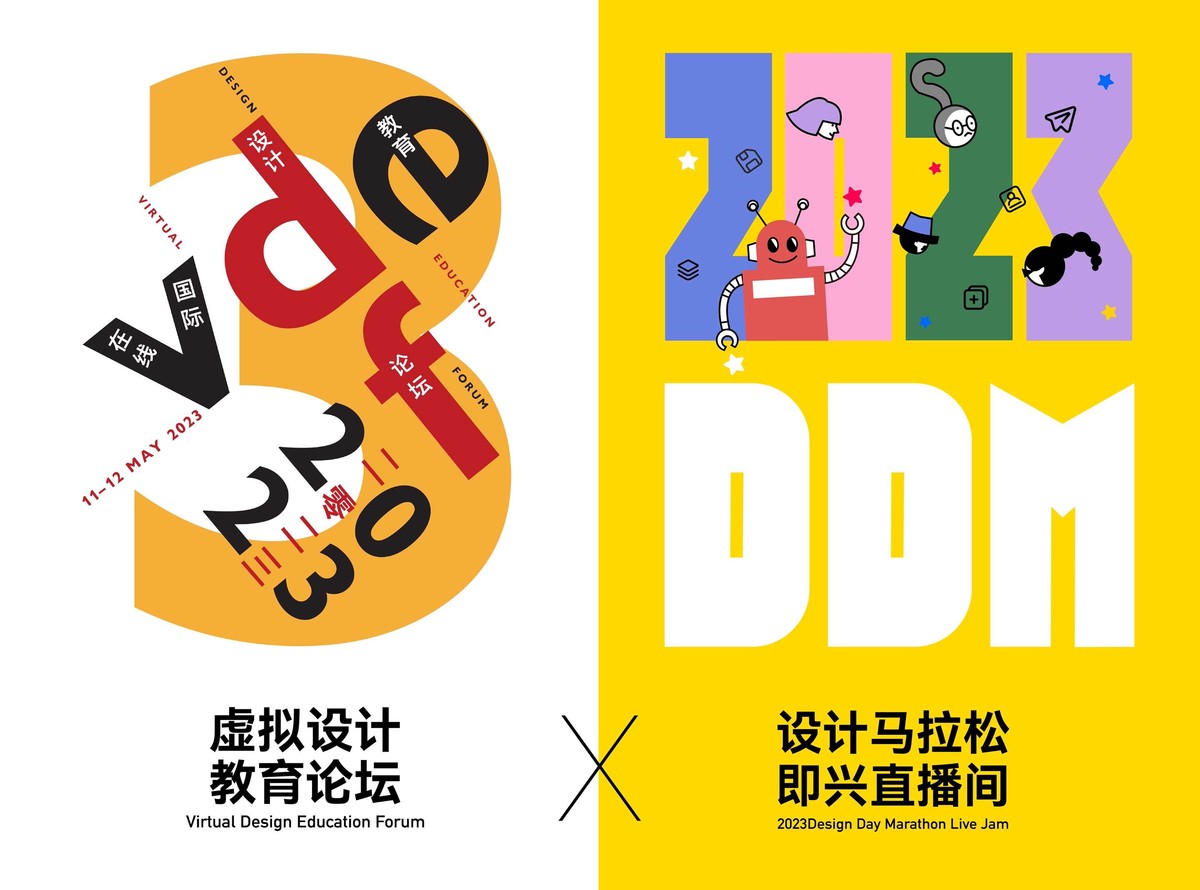 第五届虚拟设计教育论坛 / 5th Virtual Design Education Forum
虚拟设计教育论坛是一个旨在促进艺术和设计教育领域的交流和创新的平台。论坛于2019年成立,以实践为基础,鼓励参与者挑战传统思维模式,推动更多元化和创新性的思考方式。论坛的使命是为设计和艺术教育者提供一个互动交流的机会,让他们分享自己的经验和见解,以促进更高质量的教育和培训。论坛的组织者和参与者来自全球各地,包括教育家、公司创始人、艺术家等等。本次虚拟教育论坛将于5月11日-12日进行,此次共有20位来自全球的嘉宾参与,无论您是行业内的专业人士还是对设计和艺术教育感兴趣的人士,参加虚拟设计教育论坛将会是一个令人兴奋的经历。
VDEF为全"英文"论坛,以下为嘉宾分享题目:
《工作坊创新与全球化设计教育》
《特定设计项目的组织分工》
《如何建立更加团结的设计网络》
《创造性的社交与环境影响力》
《基于代码的崭新花艺设计》
《以公平和社会正义为中心的师生设计工作室》
《文化!作为设计教育中的创意桥梁》
《概念创意工具箱:产品设计中激发学生的创意发想》
《关怀智能文化与艺术内容的设计融合人才教育倡议》
《高等院校艺术系教师的视觉剽窃意识调研》
《想象力的意义: 基于未来素养的数字时尚教育
《传统文化和文化遗产的可持续设计》
《一个关于音乐、视觉和叙事的跨学科视角》
《在高等教育中发展面向未来的设计教学》
《探讨艺术中的浪漫主义协作 - 设计和策展》
本次设计马拉松与第五届虚拟设计教育论坛合作,中国观众也可以于5月15日-16日在中国纺织出版社有限公司 · 华服志平台进行回放。
The 5th Virtual Design Education Forum (VDEF) is a platform aimed at promoting exchange and innovation in the field of art and design education. Established in 2019, the forum is based on practice and encourages participants to challenge traditional modes of thinking, promoting more diverse and innovative ways of thinking. The forum's mission is to provide an interactive platform for design and art educators to share their experiences and insights, promoting higher quality education and training. The organizers and participants of the forum come from all over the world, including educators, company founders, artists, and more. The 5th Virtual Design Education Forum will be held from May 11th to 12th.This event will feature 20 guests from around the world. Whether you are a professional in the industry or simply interested in design and art education, participating in the Virtual Design Education Forum will be an exciting experience.
Virtual Design Education Forum is an English forum, the following are the topics :
Panel
Labor Organizing as Design Project
Panel: Building Networks of Solidarity
Creativity For Social and Environmental Impact
New Floral Design + CODE
Designing Discoveries : Framing equity and social justice centred faculty-student led design studio-lab
Culture, the Creative Bridge in Education
A Product Concept Creative Toolkit Stimulates Students' Ideas Generation in Product Design
Design Convergence Talent Education Business Proposal of Human Care Intelligent Culture & Arts Contents
Investigating Visual Plagiarism Awareness among Tertiary Level Art and Design Faculty as a Means to Foster Creative Integrity in Education
The Meaning of Imagination: Digital Fashion Education Based on Futures Literacy
Sustainable design of traditional culture and cultural heritage
An interdisciplinary perspective on music, visuals and narrative
Development of the Future Oriented Design Pedagogy in Higher Education 8
A discussion about the collaboration within the romanticism in Art - Design & curation for Business
Design Day Marathon cooperates with the 5th Virtual Design Education Forum, and Chinese audiences can also replay it on the Huafuzhi platform of China Textile & Apparel Press Co., Ltd. from May 15th to 16th.