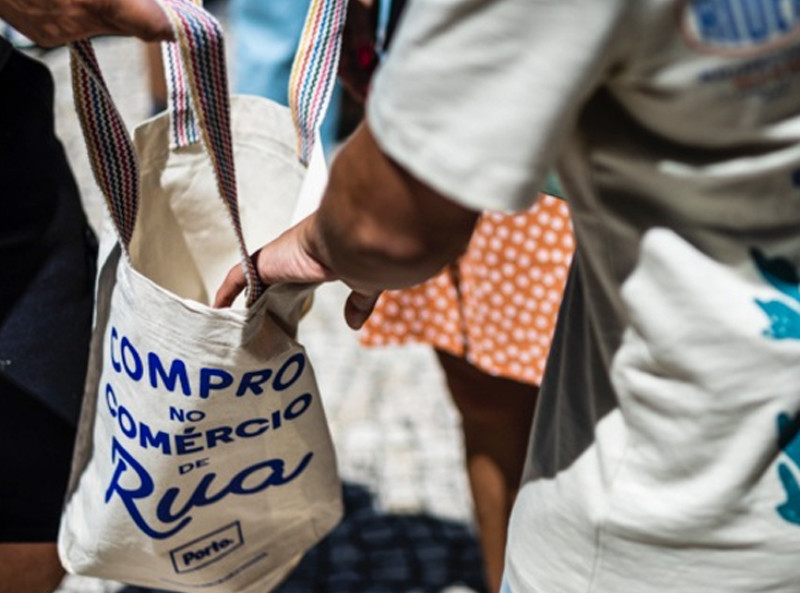 Tutor
Emanuel Barbosa
An award-winning designer, educator (Adjunt Professor at ESAD - College of Art and Design, Matosinhos) and researcher from Porto, Portugal.

Instructing Institutions and Websites
ESAD - College of Art and Design, Matosinhos
Keywords
Culture, Illustration, Sustainability, Experimental typography, Print, Packaging, Identity
Professional direction
Conceptual Design, Communication Design, Environmental Design
Topic Description
Design an identity and materials to support an economy of friends and neighbors, and help to build a community that thrives by thinking local first.

Small-scale, locally owned businesses create communities that are more prosperous, connected, and friendly. When we buy from local markets, independent, locally owned businesses, rather than national or international chains, a significantly greater portion of our money is then cycled back through our local economy — to make purchases from our friends' businesses, to aid our neighbors in need, and to support our local farms — ultimately strengthening the base of our whole community.

Locally owned businesses make more local purchases — requiring less transportation — and set up shop in town or city centers which generally means less sprawl, congestion, habitat loss, and pollution.
Local businesses often hire people with a better understanding of the products they are selling and take more time to get to know their clients, customers, and patrons.

Students must be able to interpret the identitary values of their local regions, adapting them to graphics and sustainable packaging ideas able to create emotional responses and seduce target audiences. Managing time, materials and resources, showing ability to interpret cultural tendencies, improving the communication ability capacity of improving final results.

Students are suggested to consider screen printing, letterset , fabric dyeing, etc., as tools that can be used in conjunction with digital production. They are hands-on ways of working that will give insights into design sensibilities, and also enable you to be fully in charge of how things are made!

Other aspects include consideration of issues surrounding the usefulness of design production, and an exploration of color theory and its applications through studio practice, critiques, and discussion. As well as this conceptual work, we will cover some necessary technical aspect of design production and how these interface with digital design.
Output results
Various artworks based on concept and interpretation: prototype either 2D or 3D objects, art and design ideas (presentation, poster, infographic), other forms (games, animation, exhibition, public space, etc)
Schedule
00 Sept, Meeting: Kickoff & Task Brief, 14:00-15:30 (1 hour)
00 Sept, Meeting: Tutorial, 14:00-15:30 (1 hour)
00 Sept, Meeting: Tutorial, 14:00-15:30 (1 hour)
00 Sept, Meeting: Tutorial, 14:00-15:30 (1 hour)
00 Sept, Interim Review, TBA
00 Sept, Meeting: Feedback and Review, 14:00-15:30 (1 hour)
00 Sept, Meeting: Continuing Discussion, 14:00-15:30 (1 hour)
00 Sept, Meeting: Final Review, 14:00-15:30 (1 hour)
00 Oct, Final Presentation, TBA
*Additional tutorial time will be notified via LARK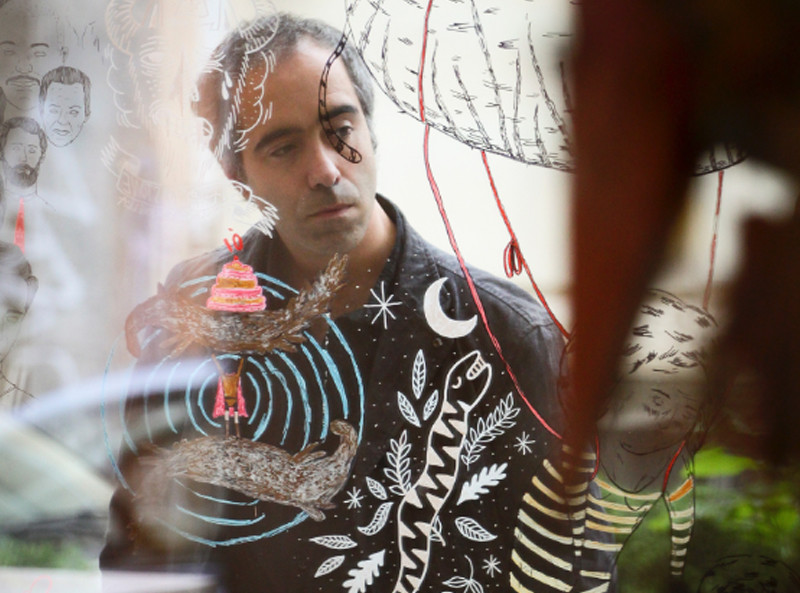 指导老师
Emanuel Barbosa
来自葡萄牙波尔图的获奖设计师、教育家(ESAD-马托西纽斯艺术与设计学院的兼职教授)和研究员。

指导院校与网站
ESAD - 马托西纽斯艺术与设计学院
https://www.esad.pt/
关键词
文化、插图、可持续发展、实验性排版、印刷、包装、识别
工作坊课题说明
设计一个身份和材料,以支持朋友和邻居的经济,并帮助建立一个通过首先考虑本地而繁荣的社区。
小规模、本地拥有的企业创造了更加繁荣、联系紧密和友好的社区。当我们从当地市场、独立的、本地拥有的企业,而不是国家或国际连锁店购买时,我们的钱有很大一部分会通过本地经济循环--从我们朋友的企业购买,援助我们有需要的邻居,并支持我们的本地农场--最终加强我们整个社区的基础。

当地拥有的企业在当地进行更多的采购--需要更少的运输--并在城镇或城市中心开店,这通常意味着更少的扩张、拥堵、栖息地损失和污染。当地企业通常雇用对其销售的产品有更好了解的人,并花更多时间了解他们的客户、顾客和赞助者。

学生们必须能够解释当地地区的身份价值,将其调整为能够创造情感反应和诱惑目标受众的图形和可持续包装理念。管理时间、材料和资源,展示解释文化倾向的能力,提高沟通能力,改善最终结果。

建议学生考虑将丝网印刷、字母印刷、织物染色等作为可以与数字生产结合使用的工具。它们是亲身实践的工作方式,可以让人深入了解设计的感觉,也可以让你完全掌控事物的制作过程。

其他方面包括考虑围绕设计生产的有用性问题,以及通过工作室实践、评论和讨论探索色彩理论及其应用。除了这些概念性的工作,我们还将涵盖设计生产的一些必要的技术方面,以及这些技术如何与数字设计相衔接。
产出结果
基于概念和解释的各种艺术作品:二维或三维物体的原型,艺术和设计理念(演示,海报,信息图),其他形式(游戏,动画,展览,公共空间等)。
本站的部分案例配图来源于网络,由于溯源困难无法取得所有案例的图片授权,在此对原图片拥有者表示歉意!我们不会贩卖案例图片获取任何利益,如侵犯到您的权益,请与我们联系!
On this website, we used some images from the internet. We didn't manage to get permission from all the owners due to communication channels. We apologise to the owners of the pictures. These images were never used in any profitable way. Please contact us if you need to removed the images!